Rocca delle Macìe
Sergioveto
On reaching the heights of Chianti Classico, your gaze rests on the vines opposite Rocca delle Macìe.
Just take a deep breath and you'll become intoxicated by the rarefied sense of beauty.
The scent of the damp earth floods the surrounding space. Moist and luxuriant, ancient and immortal, which is why it is immortalized on the iconic label.
This land is the land of Sergioveto.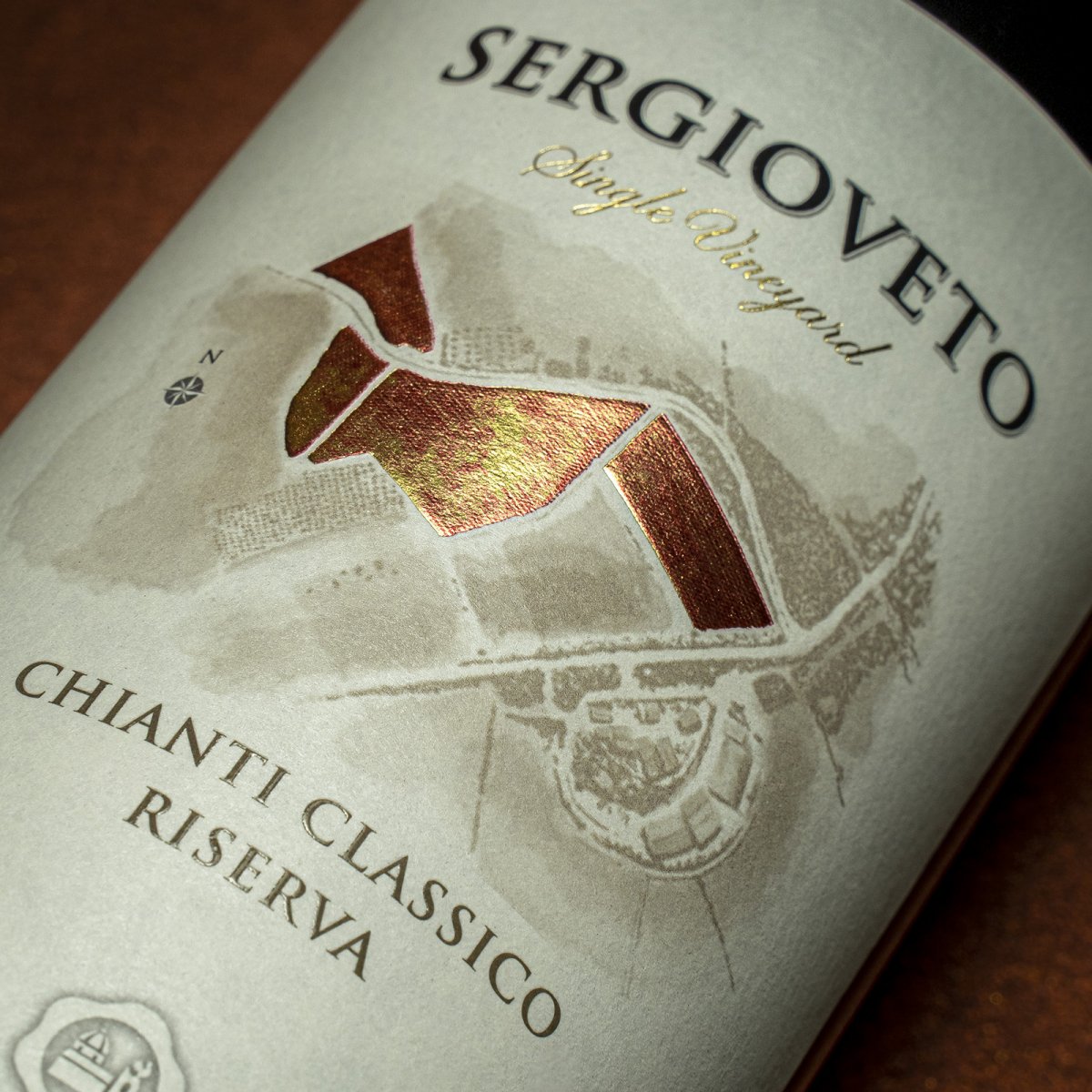 A collaboration that endures and reinvents itself over time. After more than 10 years, every new project is met with an original, new idea. Taste, elegance and sobriety in features, elements that are essential for us in communicating the feeling that a bottle of wine regales through branding.
Sergio Zingarelli
Proprietario Rocca delle Macìe
| | |
| --- | --- |
| | Label specs |
| Paper | Avery Dennison Cotton Touch |
| Print type | Offset, braille, hot foil, emobossing |
| Printers | MCC Labels |